This section contains interactive games . You can use these on tablets or, better yet, on smart boards. Most of the games support introducing new vocabulary in te reo. Sound bites are included to help with pronunciation.
Our online games are played within your internet browser. We recommend using a modern browser that is up to date. e.g. chrome or safari.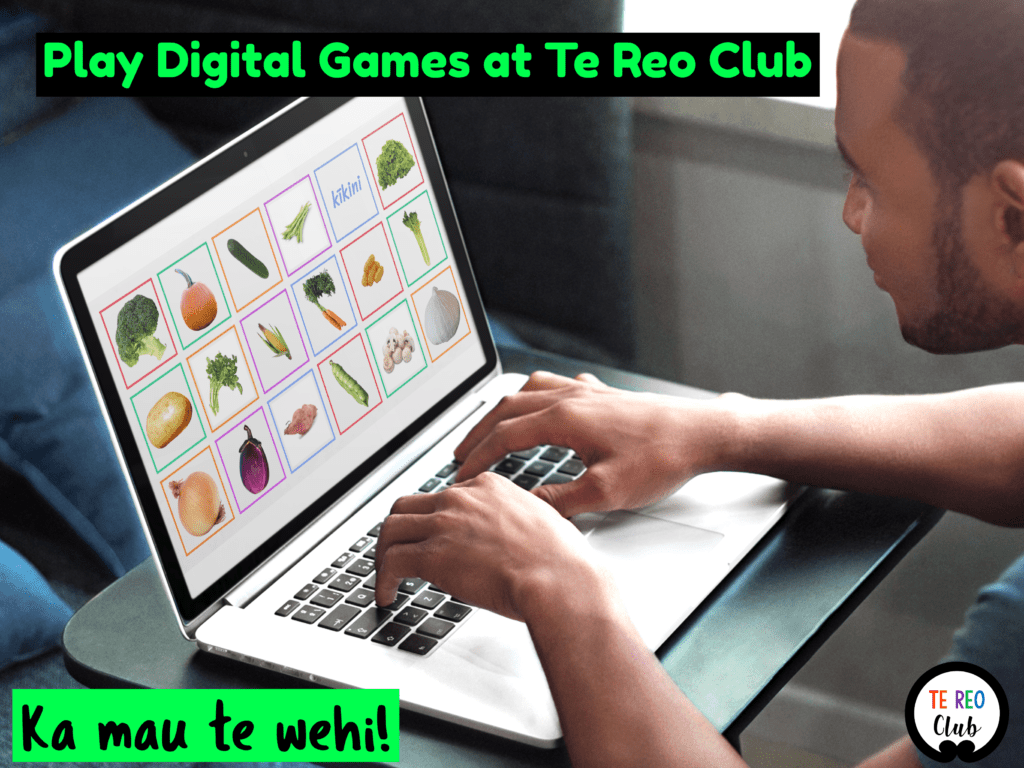 How will these kēmu help learning te reo?
Input – introduce learners to the new vocabulary. Make sure they know exactly what the item is that they are learning the Māori word for. (Bean and pea may look similar to some learners).
Recall– this is where we have already been introduced to the kupu and are trying to remember/recall the correct one.
Discrimination – learners can choose the correct kupu  from a selection.
Extension/Production-Have a question and response for learners to engage in.
Playing different versions of the games will give some variety and  more opportunities for repetition and therefore learning opportunities.
We have added audio clips to most of the games. The flash cards to begin most of the topics are designed to view on as screen as a class. This is so everyone knows what they are learning and can identify the object. It gives the opportunity for discussion before learning the kupu in Māori.
e.g. Native birds-their characteristics can be discussed. Colours, beaks, size and any other prior knowledge.
Sometimes the game seems similar to the former one. This provides repetition, and especially with the audio which will help with pronunciation.
Other games have no audio so your learners need to use other strategies.
Sometimes there will be no written words and therefore learners will concentrate on the sound (e.g. Word search with audio).
Anagrams and word searches are featured in the latter games when the learners have had practice with seeing the kupu and hearing the sounds.
What are you looking for?
We will be more than happy to know what you need and see if we can make it for you and for others who might be looking for it as well. Just include the topic, type of resource, and the learning goal of the resource you want. We'll get back to you as soon as possible!