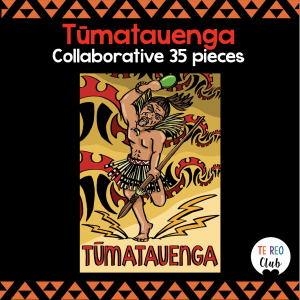 The primary god of war, hunting, food cultivation, fishing, and cooking in Māori mythology, Tumatuenga suggested killing the primordial parents to bring light into the world, and later, after their separation, he alone stood to fight Tāwhirimātea and became the template for human activities and interactions with nature​​. This collaborative
What are you looking for?
We will be more than happy to know what you need and see if we can make it for you and for others who might be looking for it as well. Just include the topic, type of resource, and the learning goal of the resource you want. We'll get back to you as soon as possible!